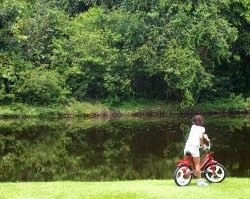 Child & Youth Program
Child and Youth (C&Y) Program is provided to Children and Youth who are part of the Ministry of Children and Family Development's Child and Youth with Special Needs' (CYSN) program.
Eligibility for the Program:
For Children and Youth, (0-18 years old) living in Burns Lake, Houston,  and the Hazeltons, BC who are:
Eligible for Autism Programs or…
Eligible for the "At Home Program" or…
Confirmed Diagnosis of an Intellectual Disability.
C&Y Program focuses on skill development specific to the child or youth and their individual needs.
C&Y Program approach will include teaching, mentoring, direct support with a focus on:
social skills
life skills
recreation
interdependence and transition support to families to provide techniques for them to enhance their child/youth's self esteem and skill development.
This program is offered in the following communities:
For referral to the Child & Youth Program, go directly to:
Juanita Hagman, Program Director
Phone  250.847.1785
Fax  250.847.1786
Email  juanita.hagman@trcl.ca